International Poetry Competition (open for all ages)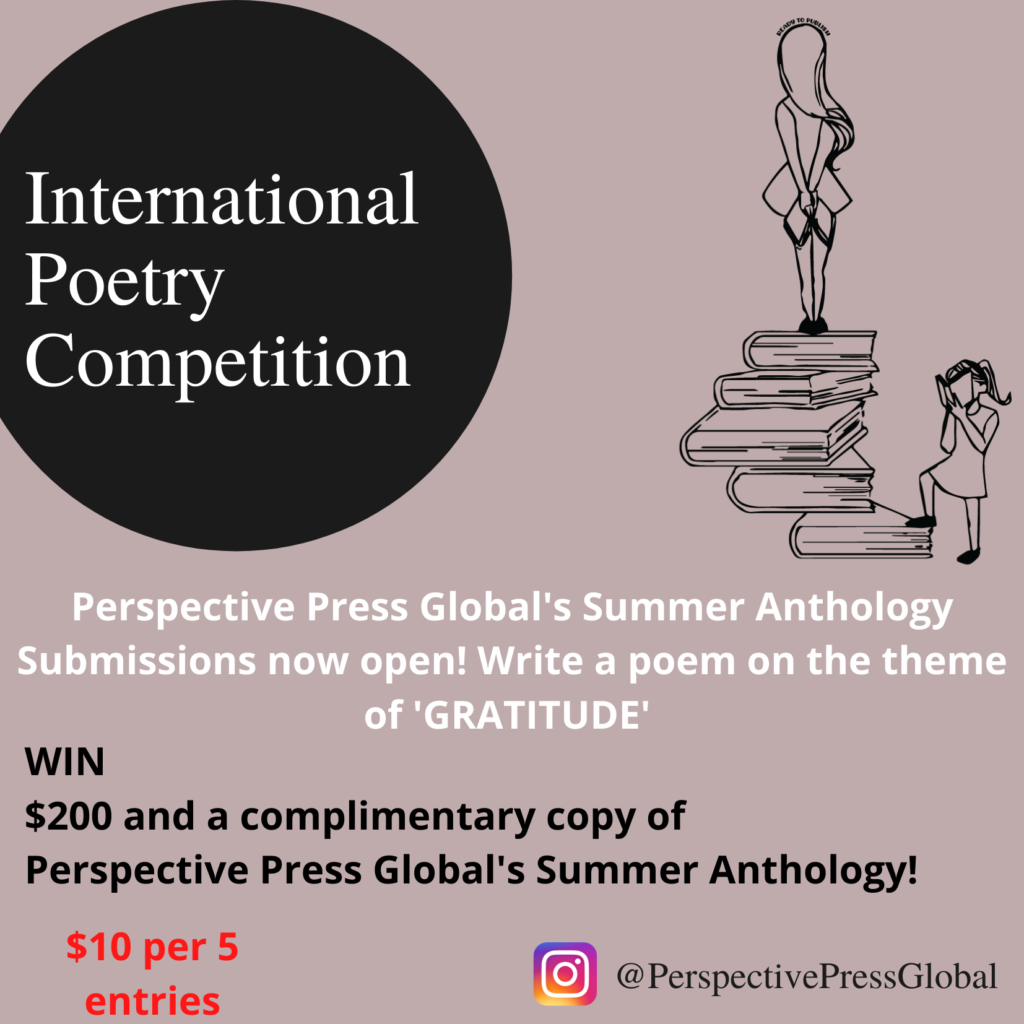 Perspective Press Global is a London based publishing firm representing authors under the age of 20! However, every season we open international submissions to all for a chance to feature in our seasonal anthology! Submissions for Perspective Press Global's Summer Anthology are now open!
Encouraging the world to notice the beauty in world Literature; written by those with a unique story to tell. 
This competition is open for previously unpublished poems and entries are invited from poets all over the world! Poems submitted must be on the theme of 'Gratitude.' There are 5 submission entries per purchase. 
Our judges' favorite poems will be published in our anthology, however, our top three favorites will have a chance to win the following prizes!
The winner will receive a $200 cash prize!
The two runners up will also receive:
A complimentary copy of Eleni Sophia's collection, 'This One's for You' and Perspective Press Global's Summer Anthology (with your featured work!)
Submission Deadline & Entry Fees
$10 per entry (enter by purchasing)
Deadline: 28th July 2021
Winners will be emailed directly and our top three winners will be announced on August 6th!
Eleni Sophia's Books
with an exclusive gift in each order!
This was the first book I bought from Eleni, I bought from Eleni, I instantly went and bought the next book. She is such a fantastic writer and her words are perfectly selected to fit. I strongly urge you to buy this, you will not regret it!
Lauren Chessman
Verified Purchase
Eleni is amazing. I've been following her on Instagram for a while and her work is so amazing. Thank You <3
Zara
Verified Purchase